We're a friendly and talented team. Here's where the dynamics meets the mechanics!
Everything you need to know about tasso members you will find right here.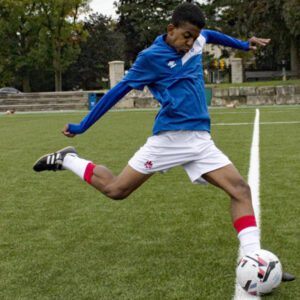 My name is Jason, and I am now a senior in the band.  I went from being one of the youngest to practically one of the oldest. What a journey it has been. I have enjoyed every minute of it, even to the point of missing soccer to go to practice.  For those who don't know me, that is a BIG deal. I played varsity soccer for UCC, and outside of school, I play at a very competitive level. However, due to COVID-19, many of the opportunities I had in soccer were taken away from me.  When I am not at school or soccer, I love to watch movies and TV shows. I am very thankful for the 9 years I have been at Steelpan and will never forget it. I have had so many opportunities to travel internationally because of playing Steelpan. I have been on 3-4 trips with the band, with my favorite being Australia. This is because in 2007 TASSO competed and was awarded gold at Sydney Opera House. Ten years later, in 2017, my group of TASSO musicians returned to participate in the same competition winning gold the same way. It was such a great experience. I have gained so much life experience from all my trips and made so many good memories I will never forget.  To many more!